You have the option to enter a different billing address from your delivery address during the order in step 2, "My addresses".
In order to create a second address, you will have to click on "Add a new address". Once this address is created, you will be able to tick the box corresponding to the correct one.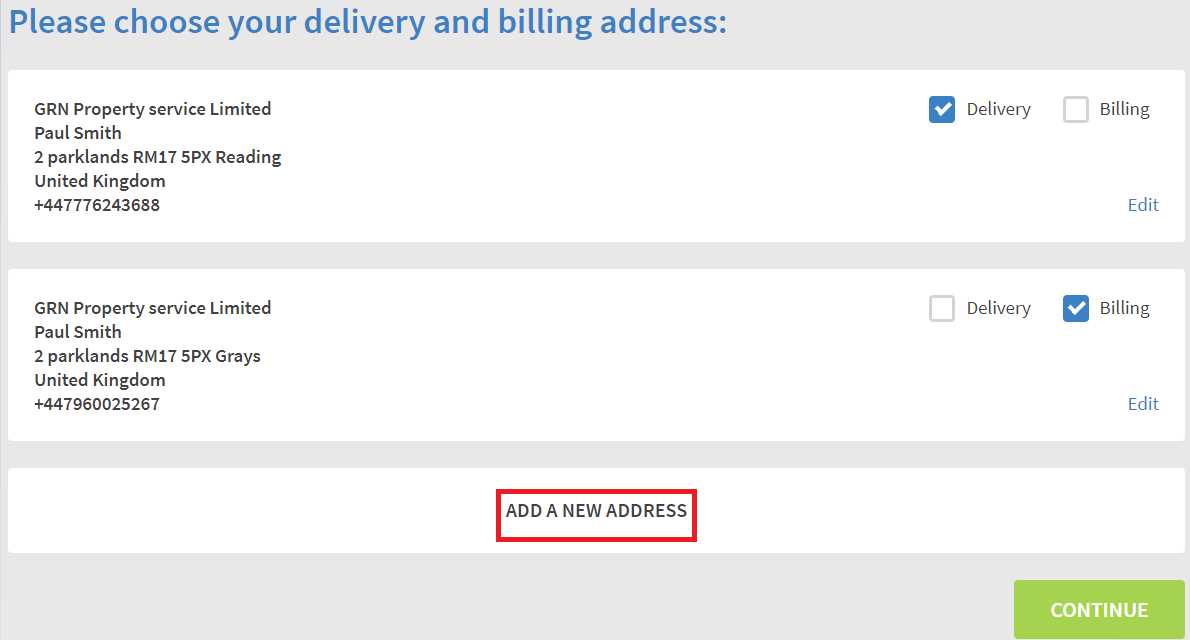 Need to contact us? Click here.