COVID-19: we are experiencing a large volume of contacts at the moment and might take a little longer to get back to you. Promise we won't forget you!
A) Do you have a question about a product or a DIY project? Do you require help placing an order?
Please come and speak with a member of our community of experts on chat by clicking on 'Let's talk', then on 'I need advice about a product' in the pop-up box that appears in the bottom right-hand corner of the page. Our product advisers are available throughout the day during extended hours, including evenings and weekends.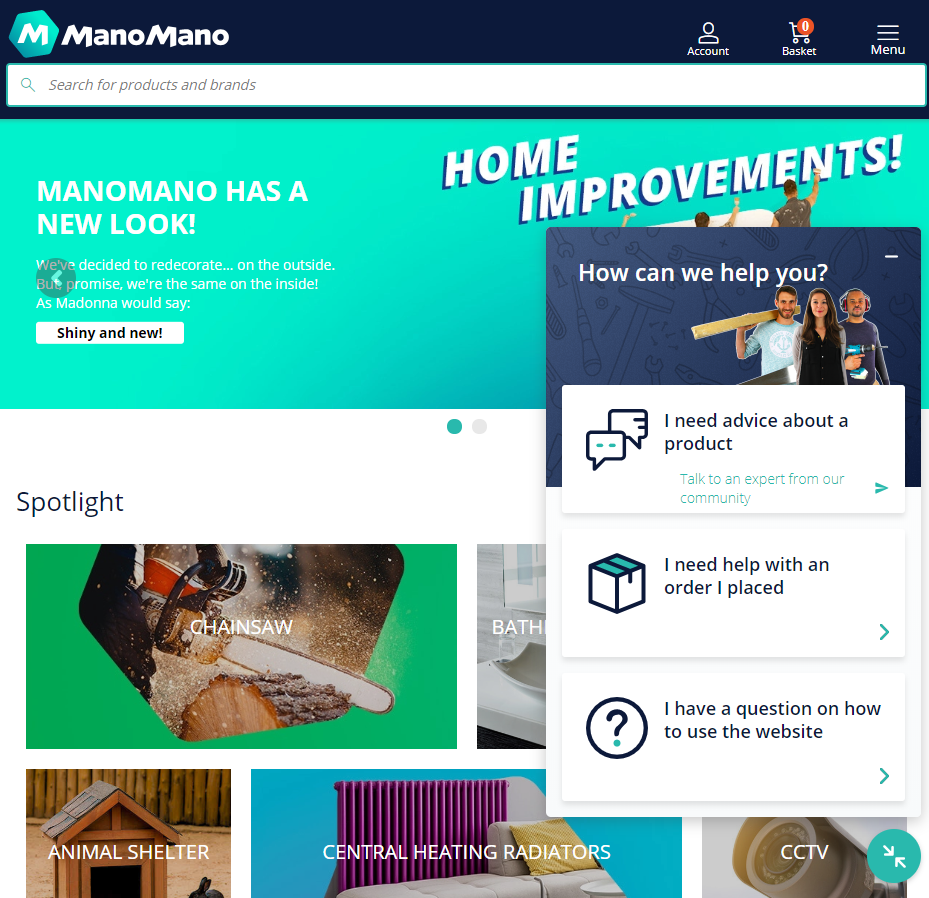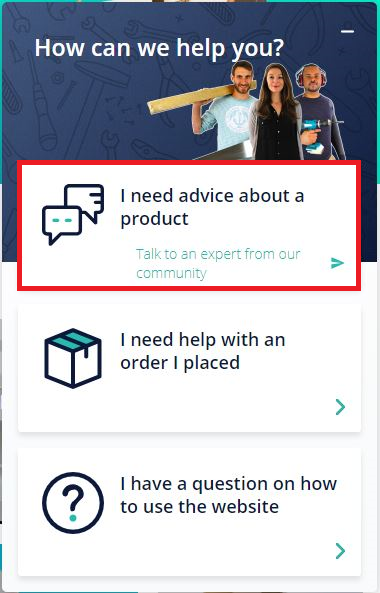 B) Do you require help with an order that has already been placed?
Our customer care team is happy to help you via email or chat:
1. To contact us via email.
Log in to your customer account using your email address and password.
Step 1. We invite you to write directly to the seller to explain the issues that you have encountered. In the first instance, the seller is the person who is best able to resolve your issue.
To contact the seller, you just need to select the subject of your query in the 'My orders' - "Online support" section of your account.
ManoMano takes great care in selecting sellers authorised to sell on our site. They respond quickly to messages and in the majority of cases find a satisfactory solution.
Step 2. If unfortunately you have not managed to obtain a satisfactory solution with the seller or they do not respond to your messages, our team is available to help you.
In this case, please click on the button 'File a dispute with ManoMano' and tell us why you are not satisfied with the seller's response. We have access to all of your exchanges with the seller and can intervene quickly with them to help obtain a satisfactory response.
You just need to choose the subject from the dropdown list, write your message and click 'send'.
Our customer care team will respond to you by email within a maximum of 1-2 working days.
2. To contact our customer care team via chat.
You just need to click on 'Let's talk' in the pop-up box that appears in the bottom right-hand corner of the page.
Our team is available Monday through Friday from 8 am to 8 pm, Saturday from 9 am to 6 pm and Sunday from 9 am to 3 pm.