COVID-19: We confirm that your orders continue to be delivered over a large part of the country. We are doing our utmost to deliver as quickly as possible, but cannot exclude any potential delays. We recommend to take note of the parcel tracking as soon as your order is dispatched and to read this article for more information.
Due to a large quantity of requests coming through, it may take us a little longer than usual to get back to you. However, we will get back to you as quickly as possible. Thank you for contacting us only once and prioritising urgent requests that cannot be treated by other means, to enable us to process requests even quicker.
The majority of the products sold on our site can be delivered to most places in the UK.
The delivery costs displayed on the product page may vary according to the following criteria:
The quantity ordered. If you buy multiple pieces of the same product the fees may be higher.
The delivery area. The fees may be higher especially for some islands within the British Isles.
The exact shipping costs will be displayed at the "delivery" stage of the order. Many of our sellers offer several delivery methods such as standard or express. It is during this stage of the order that you can choose the delivery method that suits you the most.
It is possible that when purchasing several products at once, these will come from different sellers. As a result, you will find several means of delivery and several shipping costs.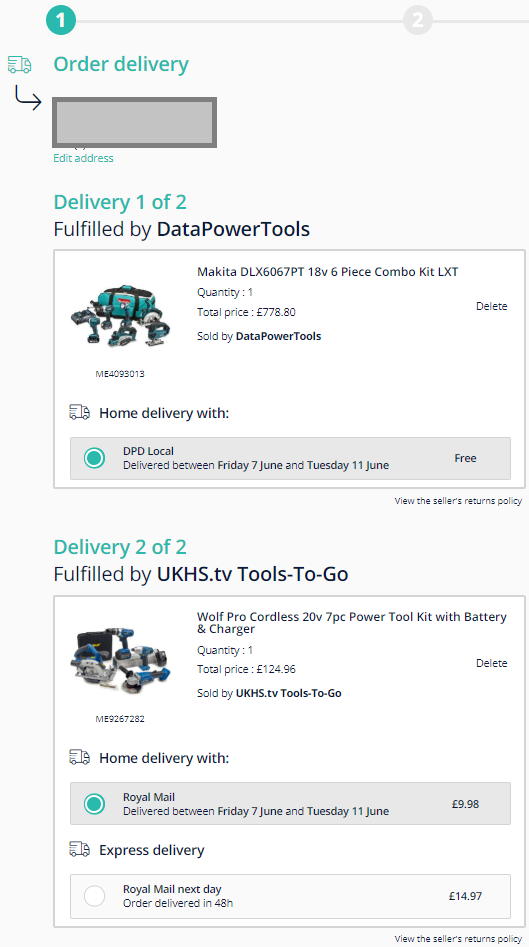 If you still have any questions, please do not hesitate to contact us.